How many times do you get a nice bottle of wine and like not only the contents, but the container itself? Some wine bottles are so beautiful that it seems a shame to toss them away. Well now you don't have to, because we're going to show you how to turn it into a wonderful night light. This is the ultimate reduce, reuse and recycle project—and it's so simple and inexpensive to make.
SUPPLIES
• Wine bottle (wash out the bottle and allow to dry completely)
• Short strand of white or colored Christmas lights
• Glue and glue gun
• Decoration: Silk flowers, leaves, ribbons etc.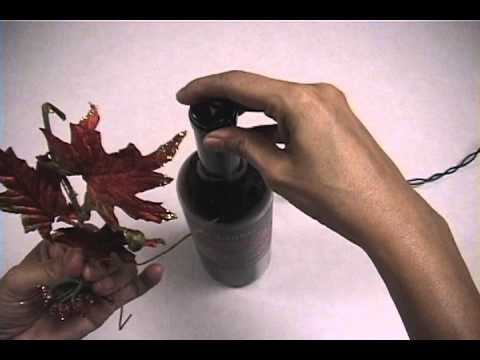 Don't stop at wine bottles.  You can use any bottle for this project.  We just thought wine bottles would be a good place to start. Make them for every room in your home or give them away as gifts.  Have fun!
Rebecca Aguilar is a reporter and a craft blogger.