Many moms feel their child deserves to be a superstar. But having it actually happen is another story—one that Cyndi Garcia of Santa Clarita, California, knows all too well. Her 20-year-old son, Tyler Posey, is the star of the MTV hit series, Teen Wolf. We caught up with Cyndi to chat about all things Tyler. By the way, you can catch the debut of Teen Wolf, season two on June 3, immediately following the MTV Movie Awards.
Mamiverse: When did the acting bug bite Tyler?
Garcia: I would have to say around 3 years old. He started dressing up as characters and acting out scenes from his favorite movies. I'll always remember coming home one day and finding him standing over an open guitar case filled with all his toy guns (most of which were water guns). He was in his Ninja Turtle undies wearing cowboy boots with a toy gun in each hand. He was acting out a scene from the Robert Rodriguez movie Desperado acting out Antonio Banderas' role in the film. He had the accent down and everything. I think he was around four.
Tyler's dad is an actor and one day his commercial agent asked us if Tyler would like to start auditioning for commercials. We asked Tyler and he said okay. He was five at the time and he booked his first commercial at six. It was a PSA (public service announcement) spot. He loved it, and he's been acting professionally ever since.
Mamiverse: What was a defining moment in his career, when you knew your lives were about to change?
Garcia: When Tyler was 10, he landed the role of  Jennifer Lopez's son in a movie called Maid in Manhattan. It was a pretty big role, and he did an excellent job in the film. We were invited to attend an early screening of the movie. When we walked out of the screening John and I looked at each other and knew we had a star on our hands. Later when the film was released he was recognized everywhere. It was definitely the first defining moment of his career. However, Teen Wolf  has created a totally new experience. His fan base has changed quite a bit to say the least.
Mamiverse: What is it like to be a parent of a movie star?
Garcia: I love it. He and I traveled a lot together when he was younger. I was a pretty cool stage mom, if I can say so myself. I made sure he had a lot fun wherever we were. He saw a lot of the world before he was a teenager. Of course being away from home so much presented us with some challenges. He was lonely without his brothers and his dad, so wherever we were working the family would join us for a few weeks at a time. It was a bit difficult for him to be in school while working on a TV or film set too, but I worked with his on-set tutors and we would incorporate a lot of field trips into his curriculum, or we would do really cool projects. Having a prop master on hand helped make for some interesting experiments! Now that he's older, the challenges have changed. We are still looking out for his welfare and still want to make sure he's protected and safe. As long as we are able to do so we will always be there for him when he needs us. And I'm happy to say he still needs us from time to time!
Mamiverse: Do you still get to spend a lot of quality time with him?
Garcia: Quality yes. Quantity no! Haha! I just got back from visiting with him in Atlanta, that's where they shoot Teen Wolf. We had a really nice time. He opened up his weekend for me. We went out to dinner every night, and we watched movies together. It was very relaxing. I also spent a couple of days on set with him. I always love to watch him work. He was very sweet to hang with me in between takes.
When he's home we all make sure to spend as much time together as possible. Tyler has two brothers, Derek and Jesse, and they are all best friends. We like to have a lot of family gatherings.  When he does events in Los Angeles he likes to include us as much as possible. We're a really tight fambam!
Mamiverse: What has been your favorite "rock star mom" moment?
Garcia: I was fortunate enough to travel with him to New York City. It was New Year's Eve and he was invited to host the MTV New Year's Eve Party live on TV. My youngest son Jesse also came with us. It was definitely one of the most exciting nights of my life. Jesse and I were able to stay on stage with Tyler the entire night. Can you imagine being on stage in the middle of Time Square with over a million people celebrating the New Year with you? Watching Tyler perform live was pretty amazing in itself too. I was so proud of him. Yes. Definitely a Rock Star Mom moment.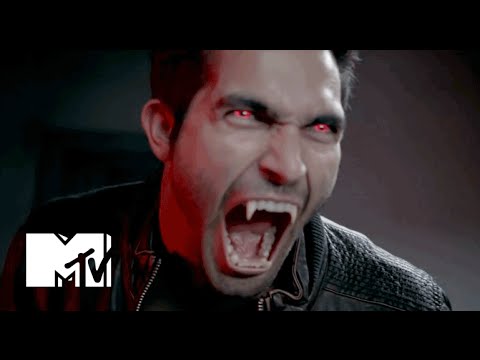 Mamiverse: What advice do you have for other mamis who have kids who want to pursue a big dream?
Garcia: Do what you can to make their dreams come true. Provide them with the tools they need to be the best they can be. Always give them encouragement and positive reinforcement. I've always told my kids they can be anything they want to be. That may sound corny to some, but it works. All three of our boys are highly ambitious. It's wonderful to share their successes with them.
Mamiverse: What is Tyler's next project, how can we support him?
Garcia: The new season of Teen Wolf should be airing sometime in June. He will be traveling to San Francisco next month for the premiere of a movie he co-stars with BooBoo Stewart and Greg Sulkin called White Frog. That should be coming out sometime this spring. He got punk'd in the new season of Punk'd which aired March 19th. He also will be shooting a music video with his band Lost in Kostko in May. It will be their first music video, and we're all looking forward to that. You can support him by watching him on Teen Wolf and going to see his movie White Frog when it comes out! His band has an EP on iTunes. Look them up. Their music is really great!
You can also follow him on Twitter and send him some love @tylergposey. And if you would like to know more about our experiences as a showbiz family you can read my blog at myshowbizfamily.blogspot.com.